One of Madrid's favourite sons, and their second-highest appearance-maker, gets the gloves in this XI, with Iker Casillas holding off competition from Juan Alonso – goalkeeper for their first three trophies and captain in 1958.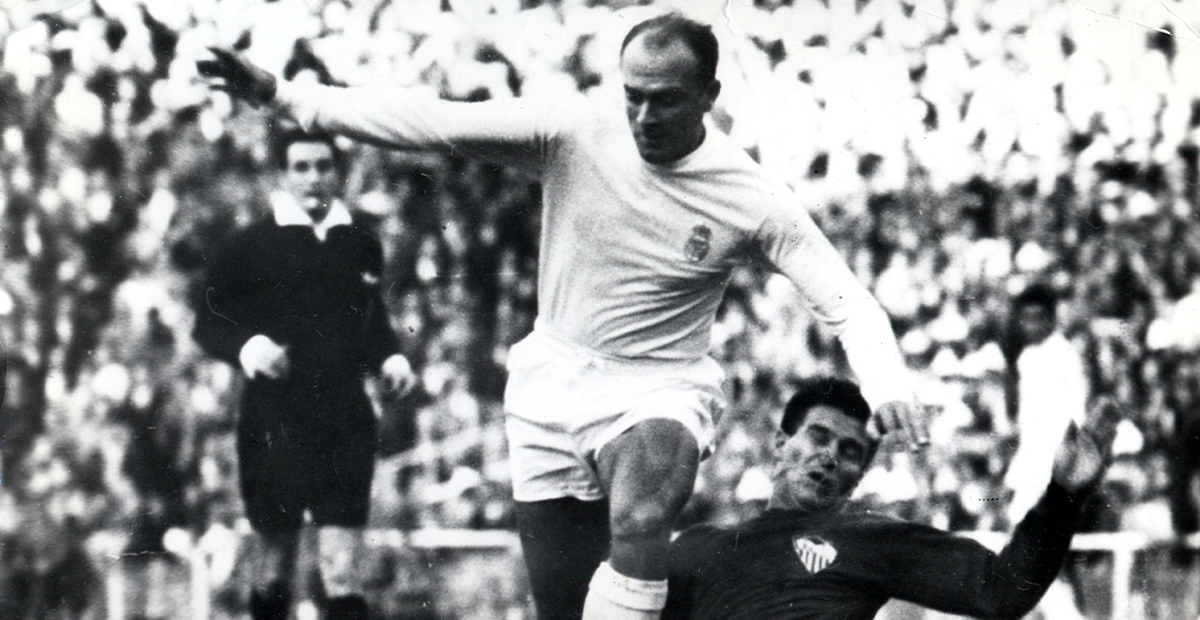 The Spaniard is joined by a couple of his former teammates from Madrid's most recent era of continental dominance, with Dani Carvajal starting all four of the victorious finals from 2014 to 2018 to beat Michel Salgado to right-back.
Jose Santamaria is the man who gets the nod alongside Ramos, having been part of four European Cup-winning squads – the final three of Madrid's five in a row and again in 1966. With the older Madrid teams playing three at the back, it is down to two more modern Brazilians to battle it out at left-back, and Roberto Carlos beats his successor Marcelo to the place for us.
Marcelo leads his compatriot with four Champions League crowns to three, but Carlos's overall career in the Spanish capital just about gives him the edge.
Miguel Munoz is the man who gets the nod, having played a key role in Madrid's first three triumphs before then managing them to two more – indeed, as both a player and manager his record stacks up well against Zidane, who would have been selected had our midfielder been granted more license to get forward.
Alfredo di Stefano was the jewel in the crown of the team which won five in a row between 1955 and 1960, scoring in every one of those finals including a hat-trick during the 7-3 triumph over Frankfurt. The man up front alongside him in this XI could lay claim to that title too, though, with Cristiano Ronaldo scoring a staggering club-record tally of 450 goals in 438 games for Madrid. The left-winger was on the scoresheet in two of the final victories too, and he remains the most decorated Real Madrid player ever with 23 trophies during his time at the Bernabeu.