https://pbs.twimg.com/media/DfANPxdW0AA3Lce.jpg
Michel Salgado played 53 times for the Spanish senior national team over a period of eight years. The Real Madrid legend was in the Spanish team from 1998 to 2006. Michel Salgado was in the team shortly before the boom era started.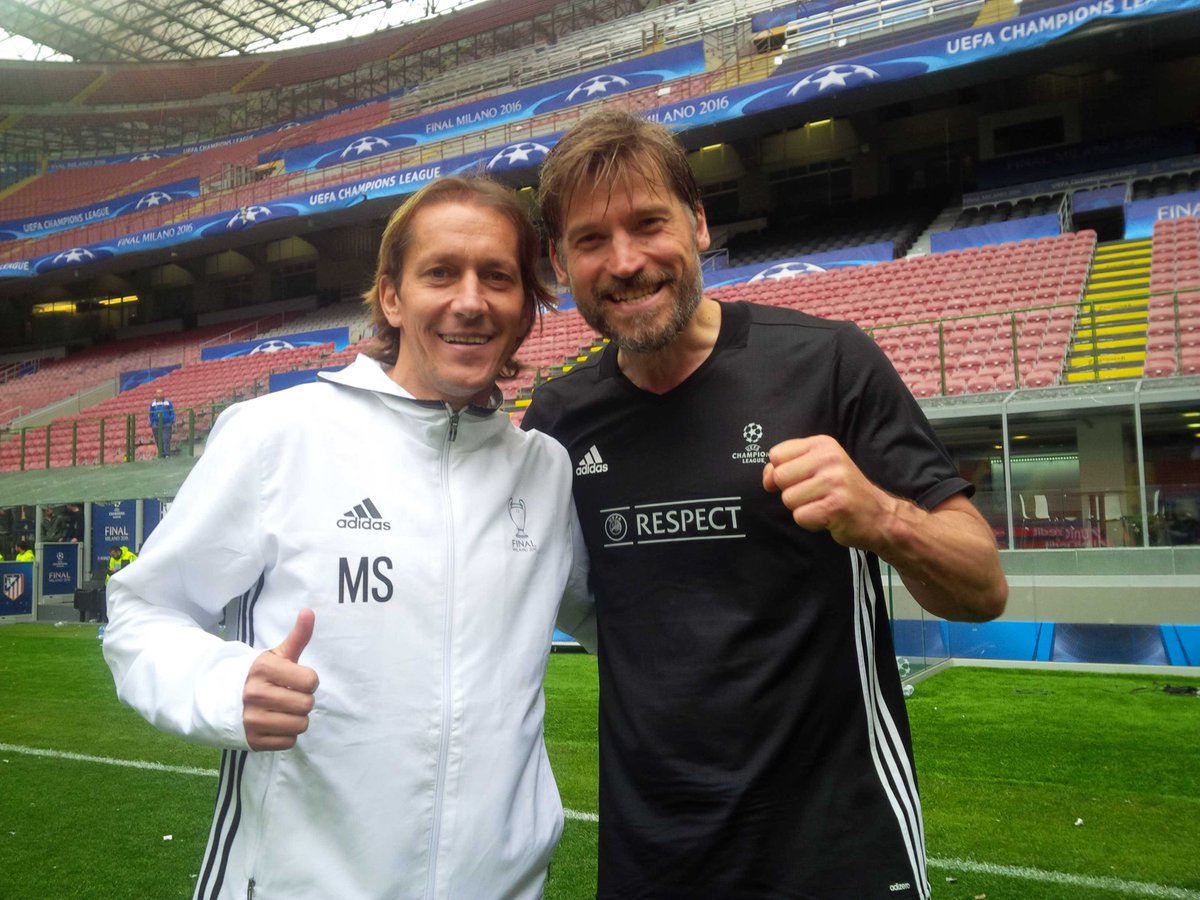 The boom era for Spanish football started in 2008 when Fernando Torres scored the only goal of the game in the final of the Euro 2008 tournament to end several decades of hurt. It was the first major trophy for the Spanish senior national team in 44 years. The last major trophy win was at the 1964 edition of the European Championship.
The Euro 2008 title was followed by the 2010 FIFA World Cup title thanks to the extra time goal from Andres Iniesta in the final clash with the Netherlands. His goal gave Spain a 1-0 win just like what was obtainable with the Euro 2008 final. The Euro 2012 final was a different ball game as Spain was able to retain their Euro title thanks to the convincing 4-0 win over Italy.
Michel Salgado was unable to win any major trophy during his time in the Spanish senior national team setup but he was able to win the 1998 edition of the u-21 European Championship. Salgado was part of the Spain squad that won the tournament in Romania thanks to the 1-0 win over Greece. Ivan Perez was the recipient of the only goal of the game.
Salgado was handed his first start for the senior team in the disappointing loss to Cyprus. Spain lost 3-2 to Cyprus in an Euro 2000 qualifier. He represented his country as the starting right-back at the Euro 2000 tournament. For the 2006 FIFA World Cup tournament, Michel Salgado was the backup right-back to Sergio Ramos. He missed out on both the 2002 FIFA World Cup tournament and the Euro 2004 tournament due to injury.