Former Real Madrid player Michel Salgado is set to continue the Premier Futsal poised to continue in the New Year, 2017.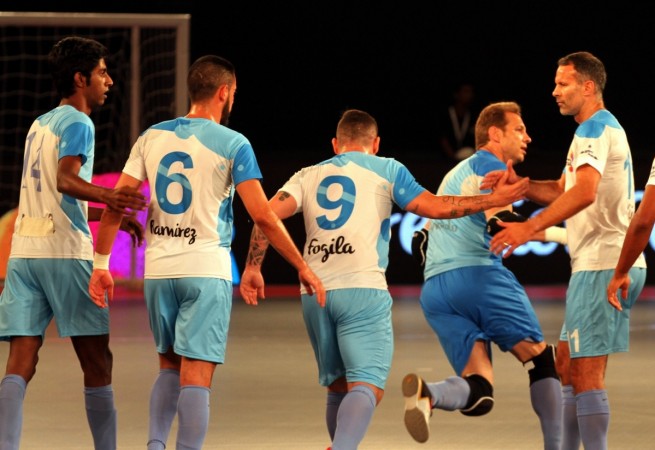 The retired football star signed a three-year deal in 2016, joining the gradually growing list of top stars that have agreed to play in the first multi-national Futsal League.
Retired Manchester United star Paul Scholes already signed alongside former FC Porto and Barcelona player Anderson Lu's de Souza popularly known as Deco. Global Futsal legend Alessandro Rosa Vieira fondly called Falcao had agreed as well. The inaugural tournament saw six teams play four games before the finals during the summer.
"Futsal is an extremely underrated sport. It has been the breeding ground for some of the biggest names in football the world over and I'm glad Premier Futsal in India is creating a platform that can showcase the sport and give it its due.
"I think the talent the league has managed to draw is fantastic with not just futsallers like Falcao but also career football players like Paul Scholes and Deco taking part. It's almost nostalgic in a way to go up against these players again and I'm really looking forward to reliving the old days and reigniting those old rivalries, this time on the futsal court."

Salgado was a part of the Madrid's 'Galacticos' that included player-turned-manager Zinedine Zidane, David Beckham, Luis Figo, Raul and others. Salgado has won four La Liga titles, two Champions League trophies and one intercontinental cup. After spending a decade in Spain, Salgado moved to Blackburn Rovers where he spent three years in the Premier League.
The 2016 Premier Futsal saw layers from four continents and 21 countries. Each franchise had a marquee international player, seven international and five Indian players. Mumbai 5s won the 2016 edition with Angelott Caro being the highest goalscorer.